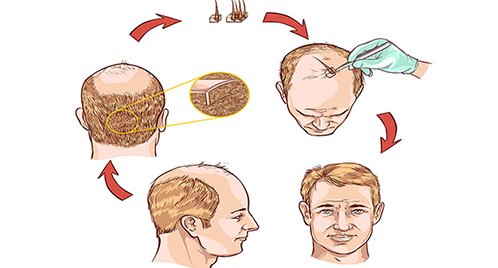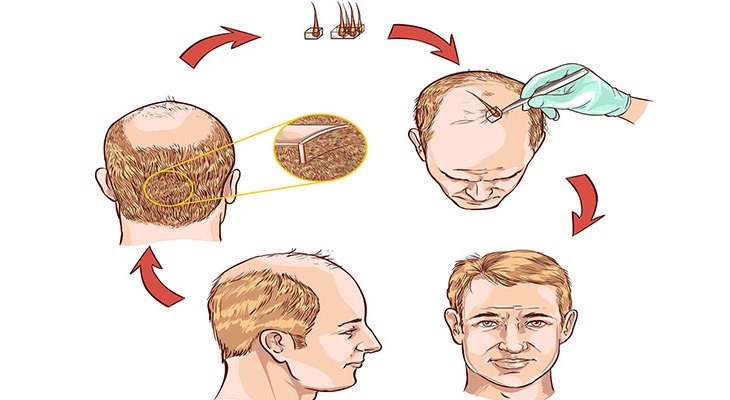 Hair transplantation
One of the benefits of a human being is having a good, well-groomed appearance. As you know, hair is one of the most important elements in a person's appearance. Sometimes there are conditions that limit this advantage and one of the factors is hair loss or baldness. Due to the importance of maintaining the appearance, medical science has progressed to this problem with the help of a method called hair transplantation.
Hair transplantation is a permanent alternative to hair restoration in a bald area using surgical techniques. In a hair transplant, the secretory hair follicles are transferred from the hair-resistant area to the hair-thinning area. Also, hair loss treatment can be used to treat hair growth problems on breasts, eyelashes, and foreheads. In this article, we attempted to provide a comprehensive and useful explanation of hair transplant methods and their advantages and disadvantages. So if you or those around you want to get acquainted with a hair transplant, join us in this article.
What is a hair transplantation?
Hair transplantation is a general treatment that is done to stay young or rejuvenate. There are various types of hair transplant procedures available today. Let's review these three different types and choose the right hair transplant. Hair loss is a normal and natural process that one has experienced at least once in a lifetime. The disease is caused by several factors such as family history, aging, hormonal changes and so on. There are several medical procedures to reverse hair loss, the most commonly known method being hair transplant surgery. Such surgery is performed by plastic surgeons and is an effective tool in hair regeneration.
How is a hair transplantation done?
Hair transplantation is a procedure where your existing hair, usually on the back of the head, is transferred to the head area. The doctor will normally move your hair from one side or back to the front of the top of the head. Some hair transplant procedures available through surgery. There are several types of transplant surgery methods, one of which is FUSS surgery and the other is FUE extraction, but there are other methods.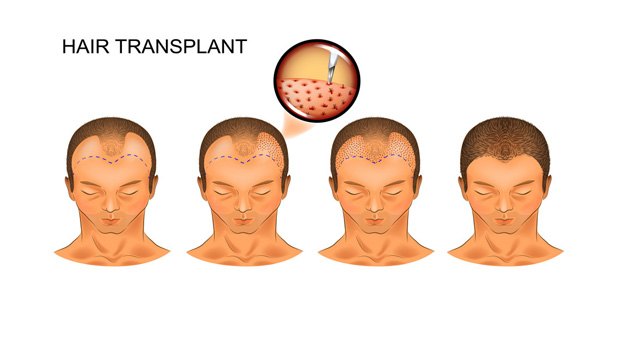 Types of hair transplantation procedures
A) The FLAP method
FLAP method is a type of hair transplant that is better than other methods because it covers many areas faster on the skin. Using this technique, the scalp-bald area is surgically cut and then a healthy hair extension and attachment to the area where the scalp is removed, although this may result in injuries. yet most parts of the skin are covered with healthy hair. Therefore, it is a good opportunity for the wound to be covered with hair. It should be noted that this method also has some disadvantages such as an abnormal appearance, necrosis or dead tissue, and scarring on the skin.
B) The Graft method
This procedure is performed after the recipient has undergone local anesthesia. The transplantation process involves removing part of the scalp and dipping thousands of hair strands into the scalp. These strands are maintained injected during intermittent sessions. When the transplant is complete, part of the scalp that has healthy hair attached to it is surgically restored and given time to heal itself. Several sessions of this treatment to obtain hair may be necessary for the scalp to fully recover.
C) The Tissue expansion
Tissue expansion involves the balloon inserting like a tissue extender in the head area that has healthy hair. Within a few weeks, the tissue expander fills with saline to activate tissue expansion and expansion, thereby allowing tissue expansion as long as it has enough stretch. It can be easily bonded.
D) FUSS Unit Tape Surgery
In the process, the surgeon removes 6 inches of skin from your back, removes the ribbon and closes the scalp. This area will be hidden by the surrounding hair. Each one is split into tiny grafts with one hair or just a few cuttings. It depends entirely on your hair type, color and size of the area where you get this link.
E) FUE method
In the FUE method, the hair on your back will be corrected. The surgeon will then remove one of the secretory hair follicles. This area is treated with small dots that your existing hair will cover. Then the secretory bags of hair are transferred to the scalp section, which is bald or thin and needs hair. After surgery you may feel a lot of pain in the scalp, pain medications are prescribed. Your scalp should be bandaged for two days and you can return to your daily routine within 5 days after surgery. The transplanted hair will shrink after 2 weeks and you will see new hair growth within a few months.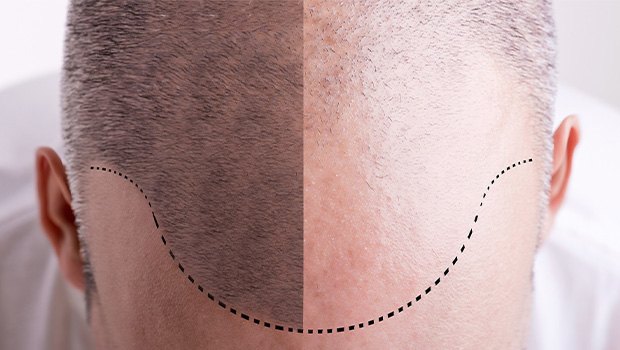 Advantages and disadvantages of using hair transplants
Advantages
One of the biggest benefits of this surgery is that the person acquires a change in aesthetics. Not only does it give you a younger look but it also raises your confidence. The goal of any hair transplant surgery is to ensure that the results are natural-looking. Surgeons are equipped to determine the most effective angles, location, and distribution of secretory hair bags. Grown hair combines seamlessly with your healthy hair, giving you a very natural and beautiful appearance. An important benefit is that after the recovery time, new hair does not need special treatment. When the hair combines with other natural hair, you can style it to your desire and cut it shorter and lighter. There are no restrictions on using the type of hair care products like shampoo, conditioner, gel, etc.
Disadvantages
One of the major problems of hair transplant surgery is that it disturbs patients. While doing the hair transplant, you can do it at a good clinic or any other prominent center, and make sure you don't have any difficulties.
To fully recover from surgery, one must be very careful after the operation and have enough focus and consideration, otherwise unattended during the recovery period can increase the risk of infection, bleeding, Wound and numb. It is recommended that people who decide to have hair transplant surgery should carefully understand its benefits and disadvantages as well as its potential risks.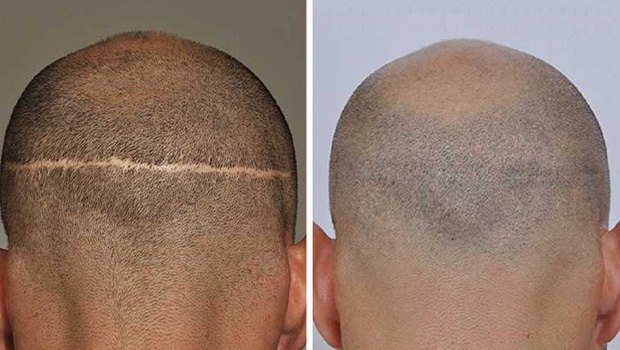 After hair transplantation
In addition to having enough information about hair transplant procedures as well as finding a specialist, there are some post-operative tips patients need to know because adhering to them can speed up recovery.
1. The operation and hair transplant phase takes about 4-8 hours. Although you can do your normal work after the surgery and the day after surgery, rest for about 3 to 5 days after surgery to get better.
2. Because of the injections of sedatives and painkillers, you need to bring one person with you on the day of surgery to accompany you home when you are discharged.
3. In the first few days after surgery due to the presence of dried blood in the places where the hair is transplanted try not to show your hair to anyone, as it will induce bad feelings in the surroundings and the possibility that they will be judged improperly.
4. The first few days after planting When you sleep and lay your head on the pillow Be careful not to touch the hair follicles with the pillow head. If your hair loss is abnormal, tell your doctor immediately.
Important: Try not to sweat your head as this may cause infection at the transplant site.
5. Avoid washing your hair in the first few days after your hair transplant.
6. Using a hat or scarf will damage the follicles as well as slow down the healing process.
7. Do not be exposed to direct sunlight as possible after surgery. This will damage the hair grafts as well as prolong the healing process.
8. After your doctor has authorized washing your hair, gently wash your hair with mild soap and water to prevent a possible infection from sweating.
Finally, in the process of hair transplantation, it is important to take care of it until the result. In the first few days after implantation, the hair strands are adjusting to their new location. So a whole new place should be kept clean. You should rinse your entire head with shampoo for 5 days after implantation. Cleansing the surrounding skin is important because it helps to grow new hair. After implantation, it may swell or be red around the implant site, which is a normal reaction and will resolve quickly. Regularly, antibiotics are not needed after implantation. To do this, first, make sure your clinic and the way it works is because hair transplantation is a sensitive procedure and requires skilled specialists in this field.
https://maryamhospital.ir/ar/wp-content/uploads/2019/11/HAIR-TRANSPLANTATION6-1.jpg
268
498
paria babaee
https://maryamhospital.ir/ar/wp-content/uploads/2019/12/logo-maryam-hospital-arabi.png
paria babaee
2019-11-16 06:00:58
2019-11-16 06:55:25
Hair transplantation